terrain candle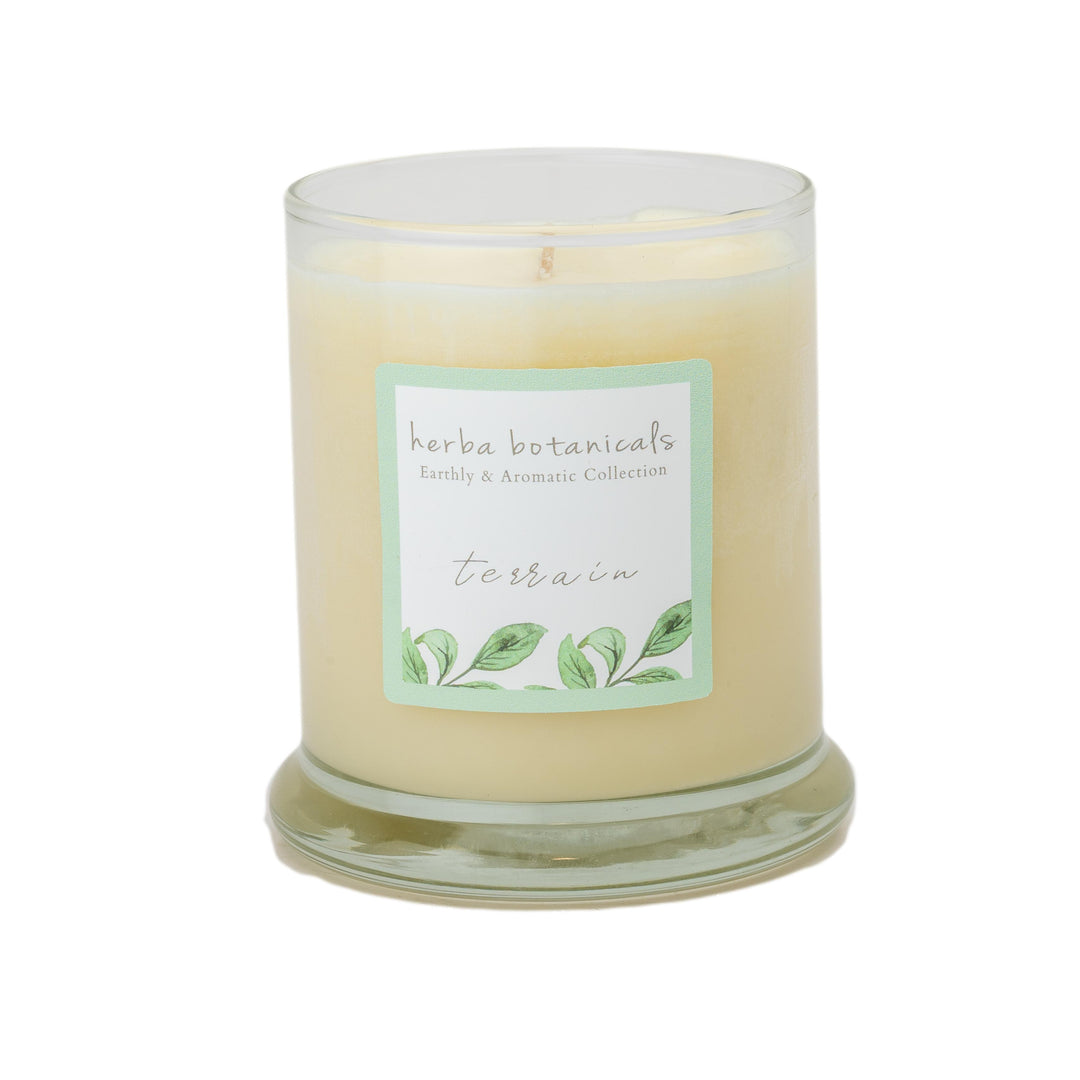 Transports you to nature-filled warm oud, hinoki and woody notes of santal. A rich and soulful accord of amyris, cedar essence, amber, and vetiver roots bringing intensity and depth to the fragrance with musky notes of jasmine and uplifting bergamot. 
Scent Profile: fragrant woods, musk, vetiver roots, jasmine, black pepper, wild bergamot
These plant-derived natural soy candles are delicately created by hand in collaboration to our earthly and aromatic collection and make a lovely addition to any home!
Our cotton wick provides a nice clean burn. 
Please recycle.
Orders received by 12:00 PM EST will ship the same business day; orders placed after 12:00 PM EST or on weekends will ship on the next business day.
Once your order ships, you will receive a shipping confirmation email with your tracking number. This information will update you with the status of your shipment, you can even sign up for email/text alerts by clicking the tracking number in your shipping confirmation email.
For the best burn experience, keep the following in mind:
• The first time you light your candle, allow it to burn until the wax pool melts all the way to the edge, this may take several hours. Wax has "memory," so if it is extinguished with a partial pool, that will prevent a full, even pool from forming in the future.
• Trim your wick each time you light the candle, removing any "bloom" from the previous burn. We recommend lighting a wick that is 1/4-1/2" in length.
• Ensure that your candle is placed on a heat-safe surface.
• Do not allow wick trimmings, dust, or other materials to accumulate in the wax pool.