terrain reed diffuser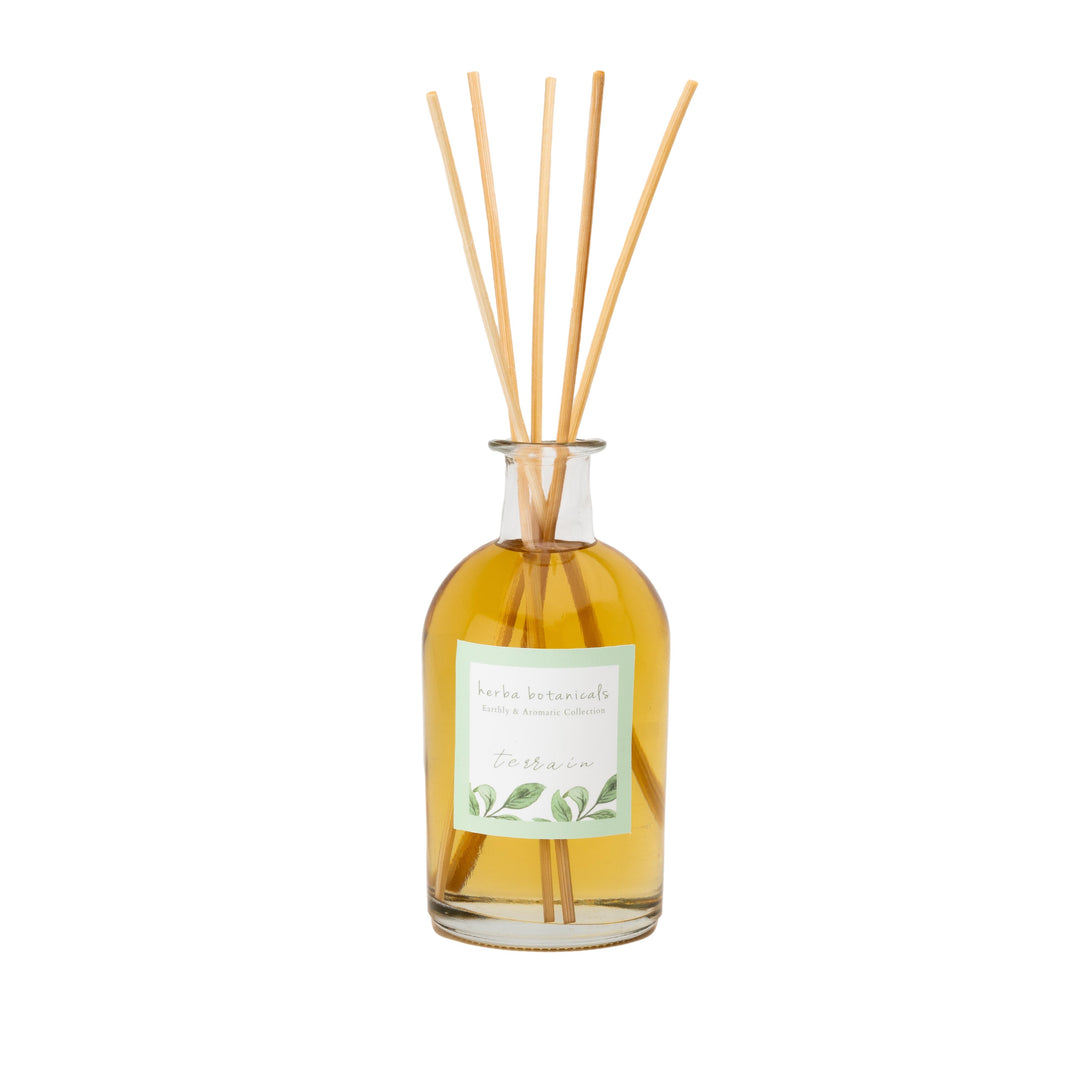 This does the hard work for you, offering a subtle yet consistent scent in your home, eliminating the need to have to scent 'by hand'. The reed diffuser is to be used with all 5 rattan sticks. Immerse the sticks in the bottle, if you prefer a lighter scent, use less. After some time the scent will fade (Typically 2 weeks) reverse the sticks for a better perception of the fragrance so the scent can organically "refresh" itself. Either proudly on display or nestled away, our reed diffusers emanate each one of our signature scents. Simply allow the perfume to soak and ascend the porous reed and you're set. Choose a scent for each room or one for each season!
Transports you to nature-filled warm oud, hinoki and woody notes of santal. A rich and soulful accord of amyris, cedar essence, amber, and vetiver roots bringing intensity and depth to the fragrance with musky notes of jasmine and uplifting bergamot. 
Scent Profile: fragrant woods, musk, vetiver roots, jasmine, black pepper, wild bergamot
This product is a 4 oz size and should typically last anywhere between 9-12 months.
Please recycle.
Orders received by 12:00 PM EST will ship the same business day; orders placed after 12:00 PM EST or on weekends will ship on the next business day.
Once your order ships, you will receive a shipping confirmation email with your tracking number. This information will update you with the status of your shipment, you can even sign up for email/text alerts by clicking the tracking number in your shipping confirmation email.