desert pine perfume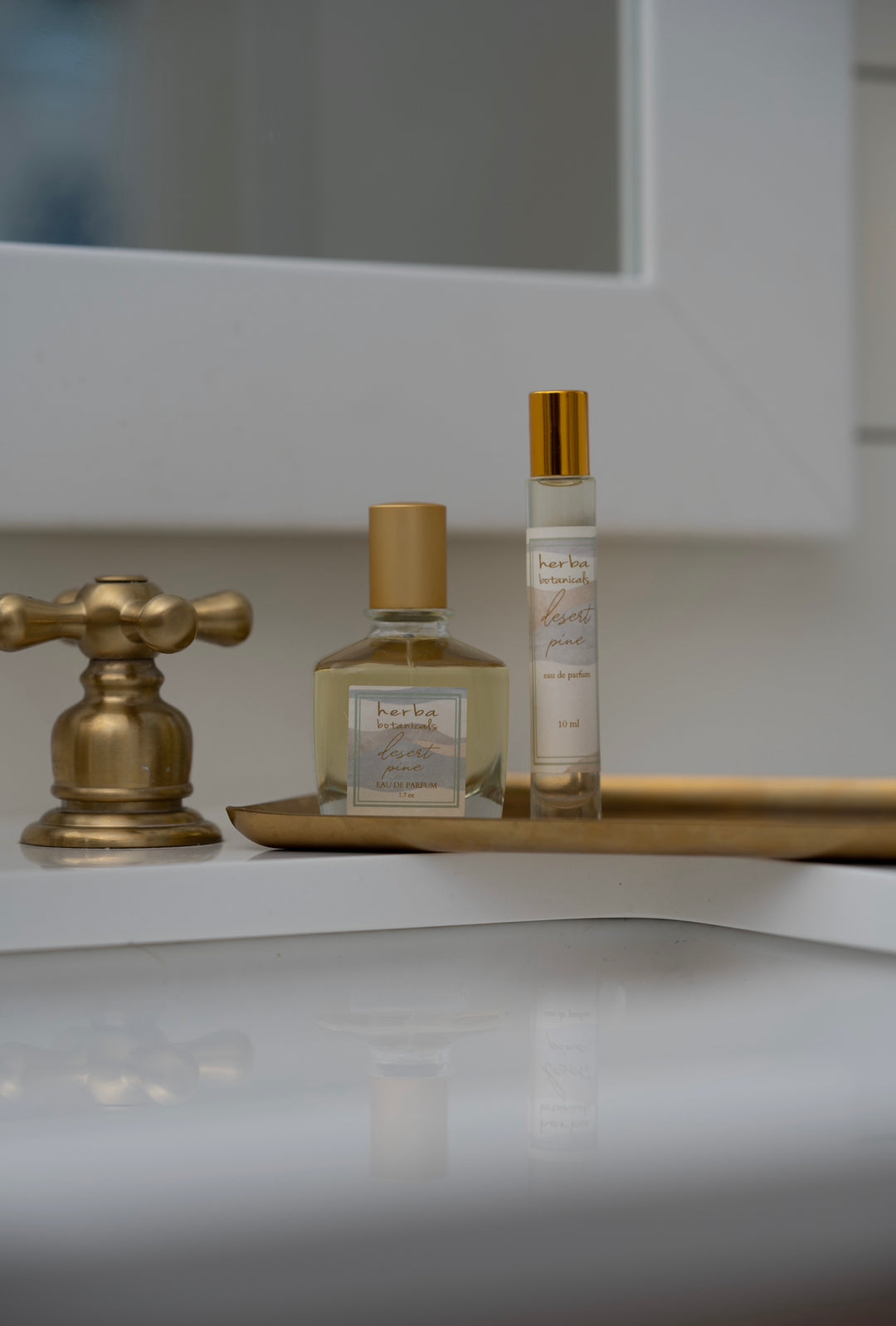 "At herba, we believe the plants are here to help us."
Our Natural Perfumes contain steam-distilled, highly fragrant, synthetic-free oils. Sugarcane perfumers alcohol cleanly absorbs into the skin as it leaves behind a beautifully clean fragrant scent! 
Reminiscent of the desert scape, dry grassy notes drift with layers of vetiver, clean green notes of prickly pear bursting with violets and grounding desert woods to energize and invigorate.
Scent Profile: Siberian iris, vetiver, myrrh, pine, violets, grass, vanilla 
Please recycle.
Orders received by 12:00 PM EST will ship the same business day; orders placed after 12:00 PM EST or on weekends will ship on the next business day.
Once your order ships, you will receive a shipping confirmation email with your tracking number. This information will update you with the status of your shipment, you can even sign up for email/text alerts by clicking the tracking number in your shipping confirmation email.